ecoHiny makes sustainability affordable without sacrificing a premium experience.
100% Organic Bamboo

feels good on the booty and saves trees

FSC Certified

TP from responsibly managed forests

Zero Plastic

Go au naturale with bamboo and get a spa experience for your hiny

Carbon Neutral Shipping

From farm-to-hiny, our process ensures sustainability every step of the way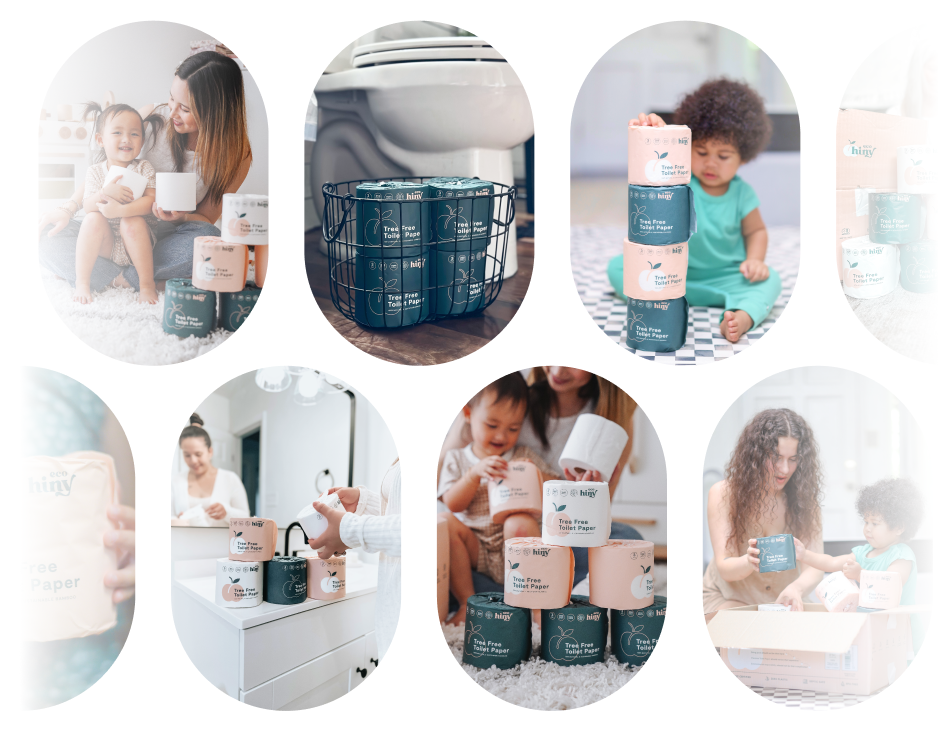 Join the thousands of people who have made the switch
Hypoallergenic, BPA Free and Elemental Chlorine Free
Free of lint, ink, scents, and dye
Responsibly sourced with minimal overhead
Ethically harvested from FSC Certified Bamboo farms
Septic Safe and Dissolves quickly
SHOP NOW
Saving 20% Forever Is As Easy As 1-2-3 with our Hassle Free Toilet Paper Subscription
1. Choose your pack size

Choose either 12, 24, 36 or 48 rolls per box

2. Schedule your delivery

Choose when you get your next delivery

3. Pause or cancel anytime

Make changes on your subscription any time
Easy switch, Big impact
By switching to ecoHiny toilet paper, you're saving at least one tree per year. See what some of our customers have to say about us.
My wife prefers soft, I prefer strong. This is the only tissue that we have found that makes us both happy.
Durwin S
I love this toilet paper. By far my new favorite because it has a softer texture. Highly recommend!
Jessica
We like to travel in the RV and these eco rolls are great since they are individually wrapped we can grab what we need for a weekend trip. Parker M.
Parker M.
Although is eco friendly this toilet paper is very soft. I have bought it twice already.
Cara S.
Why choose ecoHiny for your family's assets
Skin-loving Bamboo is Gentle and Strong

Hypoallergenic, BPA free, and elemental chlorine free (EFC), ecoHiny checks all the boxes for earth conscious families who want a premium ply.

Smells Like...Nothing (aka Unscented)

Free of lint, ink, scents, and dye, ecoHiny is suitable for all skin types without sacrificing that plushy butt feeling.

Ok, it does smell like something.. Unscented bamboo toilet paper

Responsibly Sourced and Affordable

ecoHiny is sourced through mission-driven supply chains who share our passion for earth-friendly toilet paper that feels good on the hiny while keeping costs down.

Ethically Brought to you From the Bamboo Farm to Your Tush

Ethically harvested from FSC certified bamboo farms ecoHiny is delivered in plastic-free packaging made with post-consumer recyclable material.

Change Starts from the (erm) Bottom Up

Our vision is to promote and assist in building a sustainable world.

We want to help our customers do their part with easy choices that begin with their bottoms.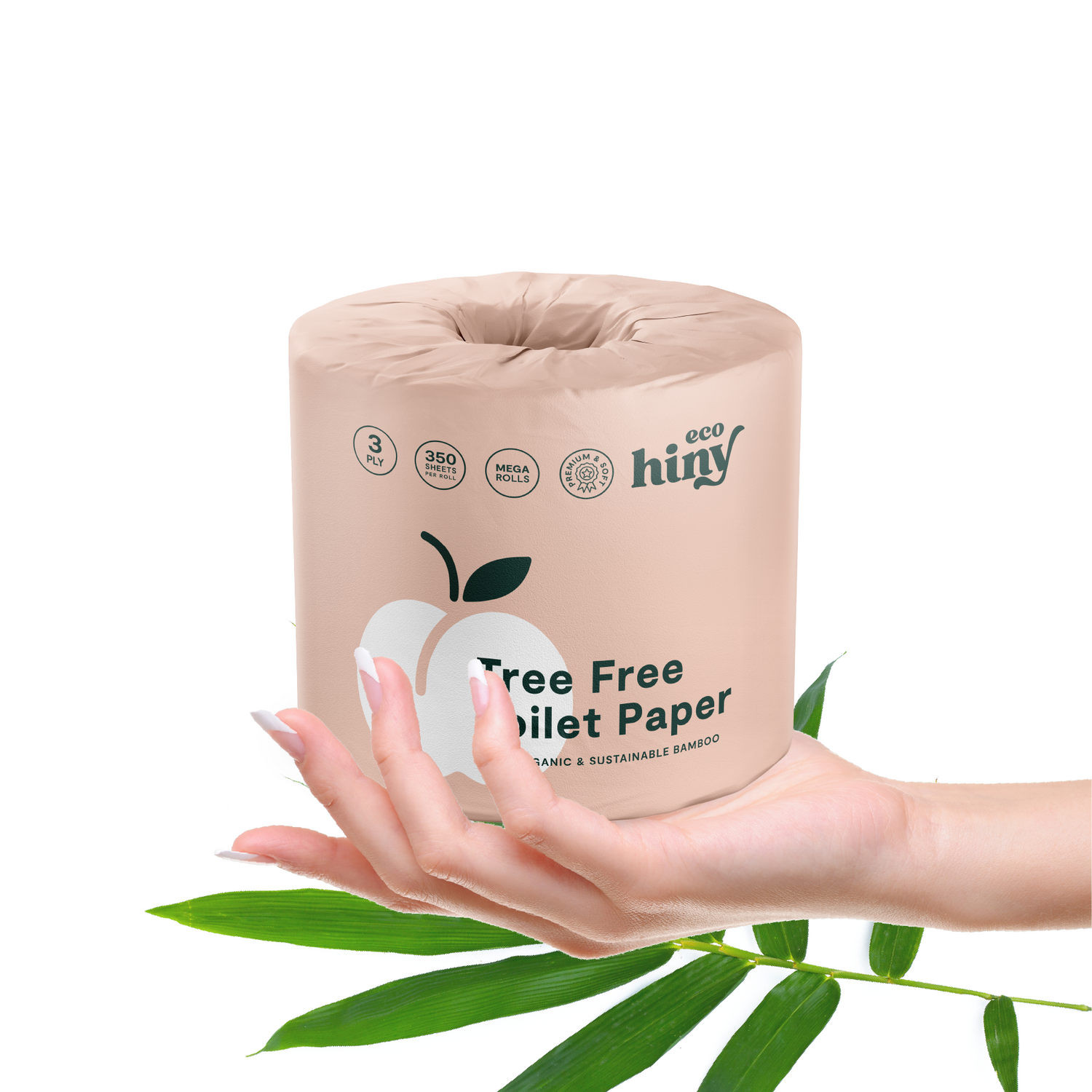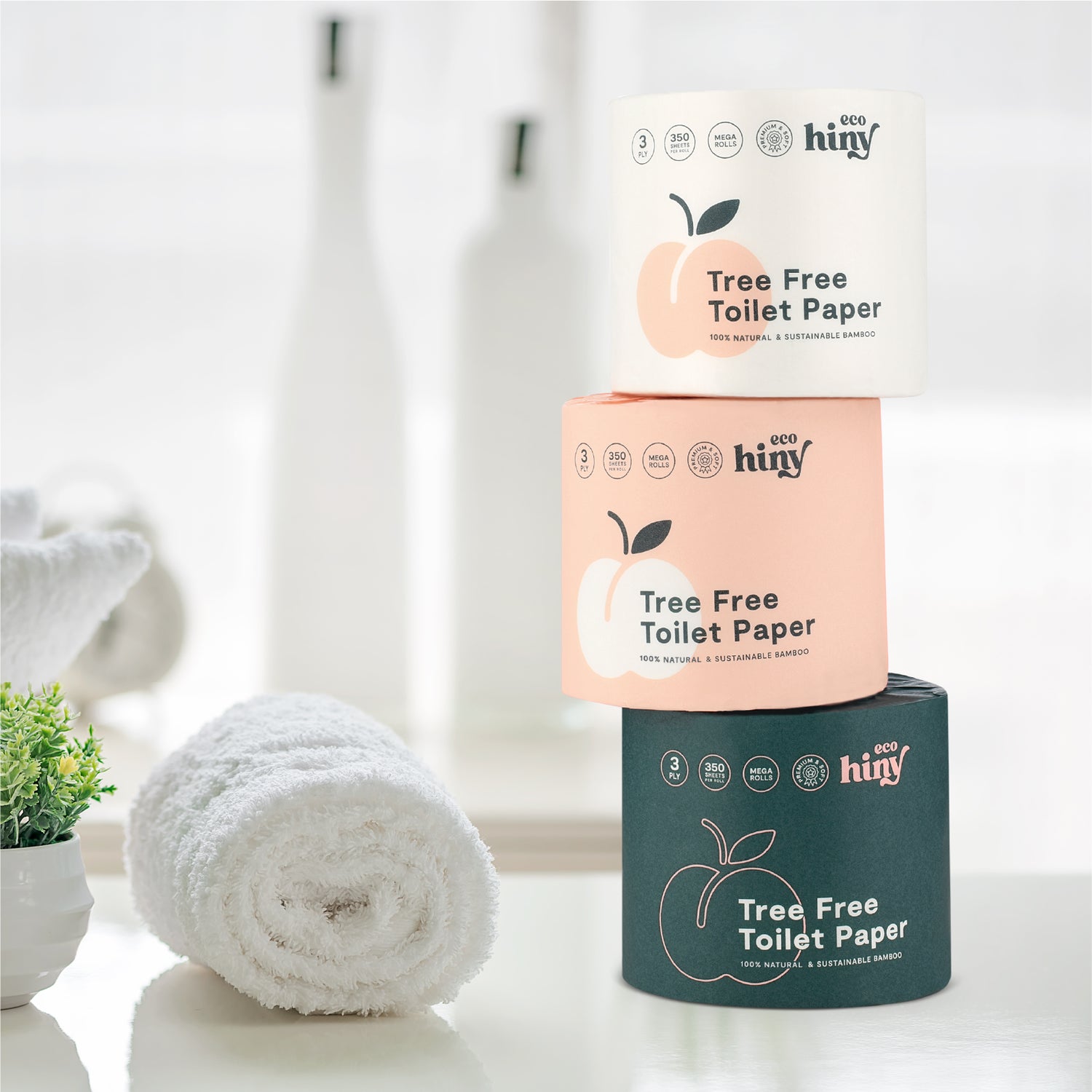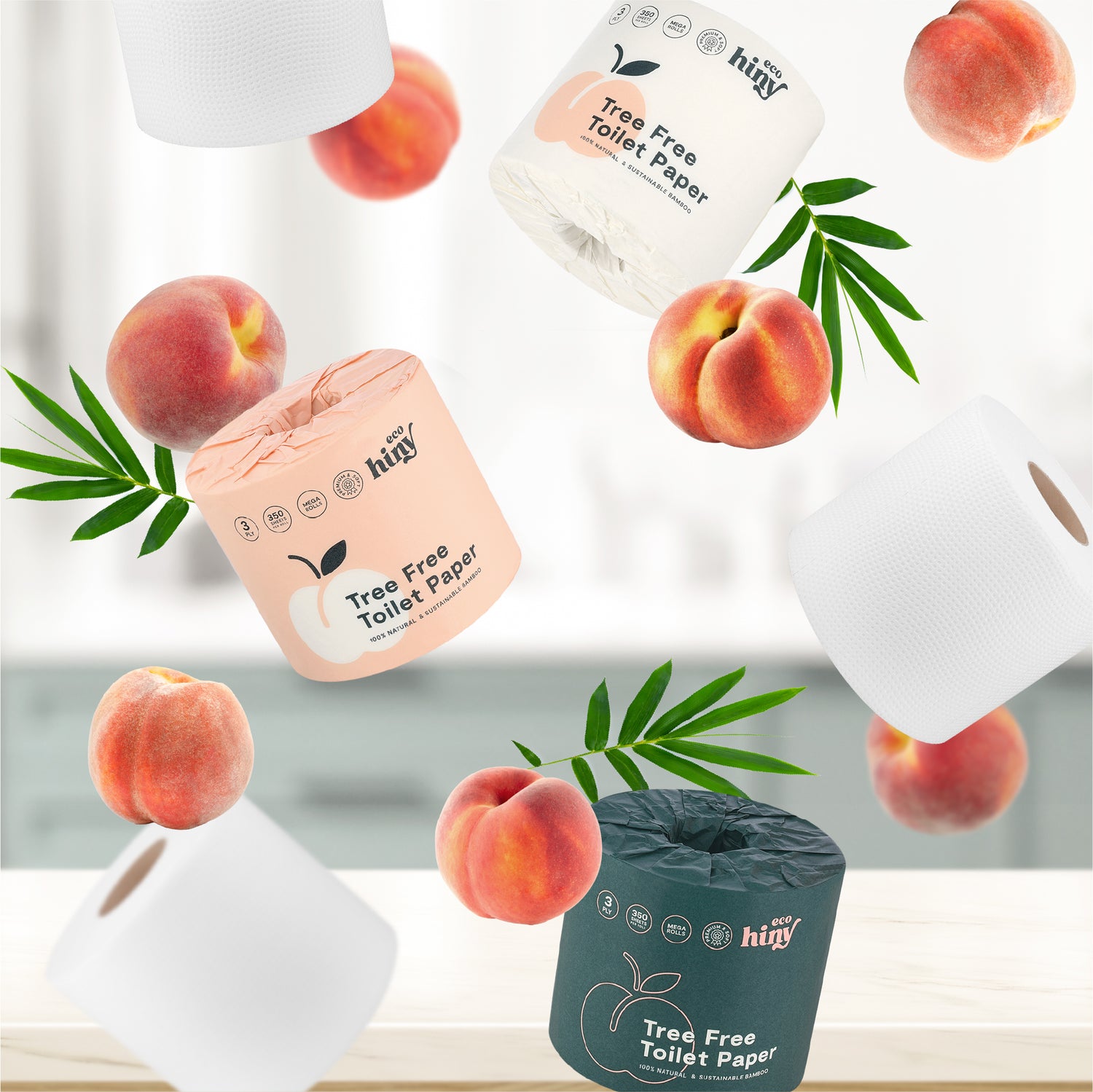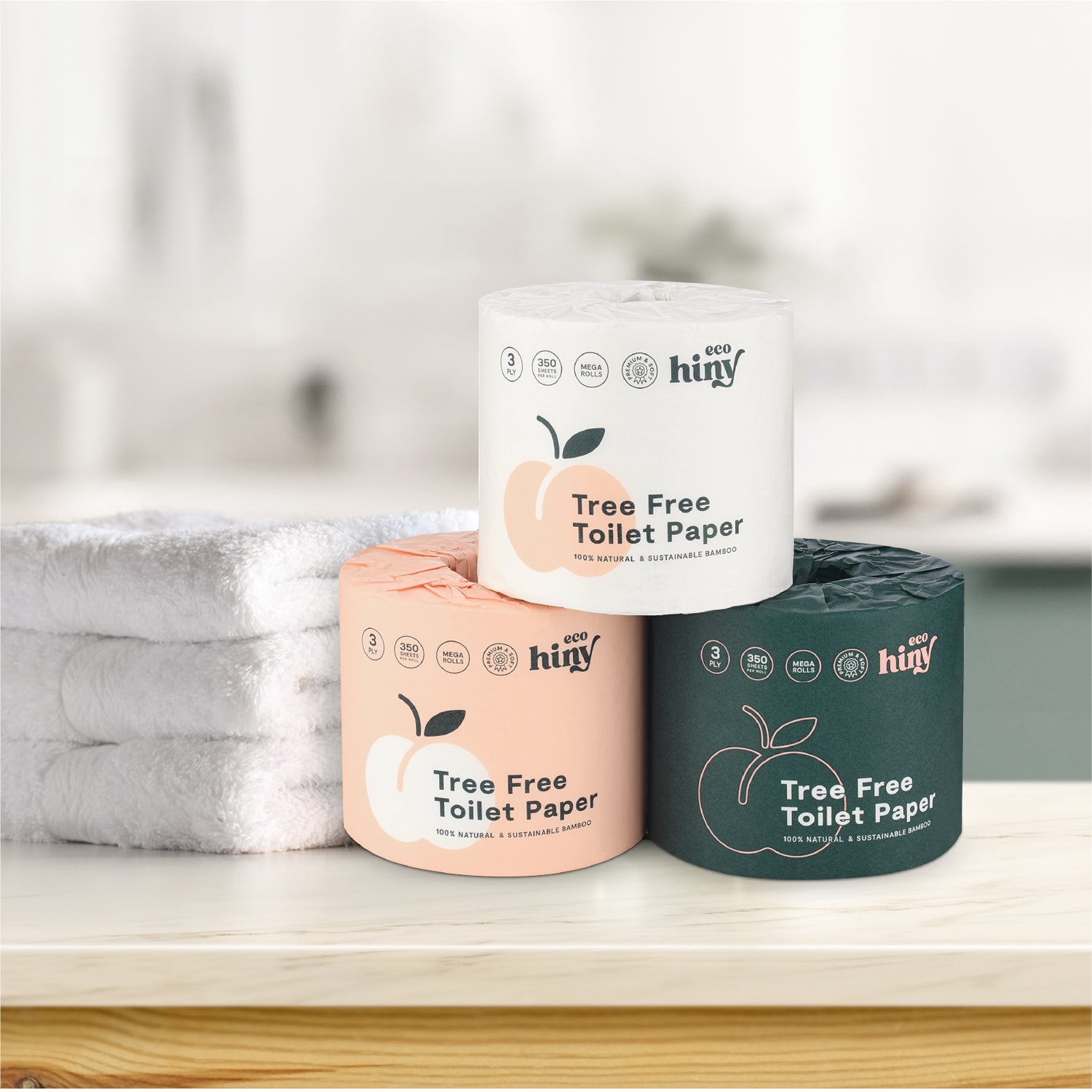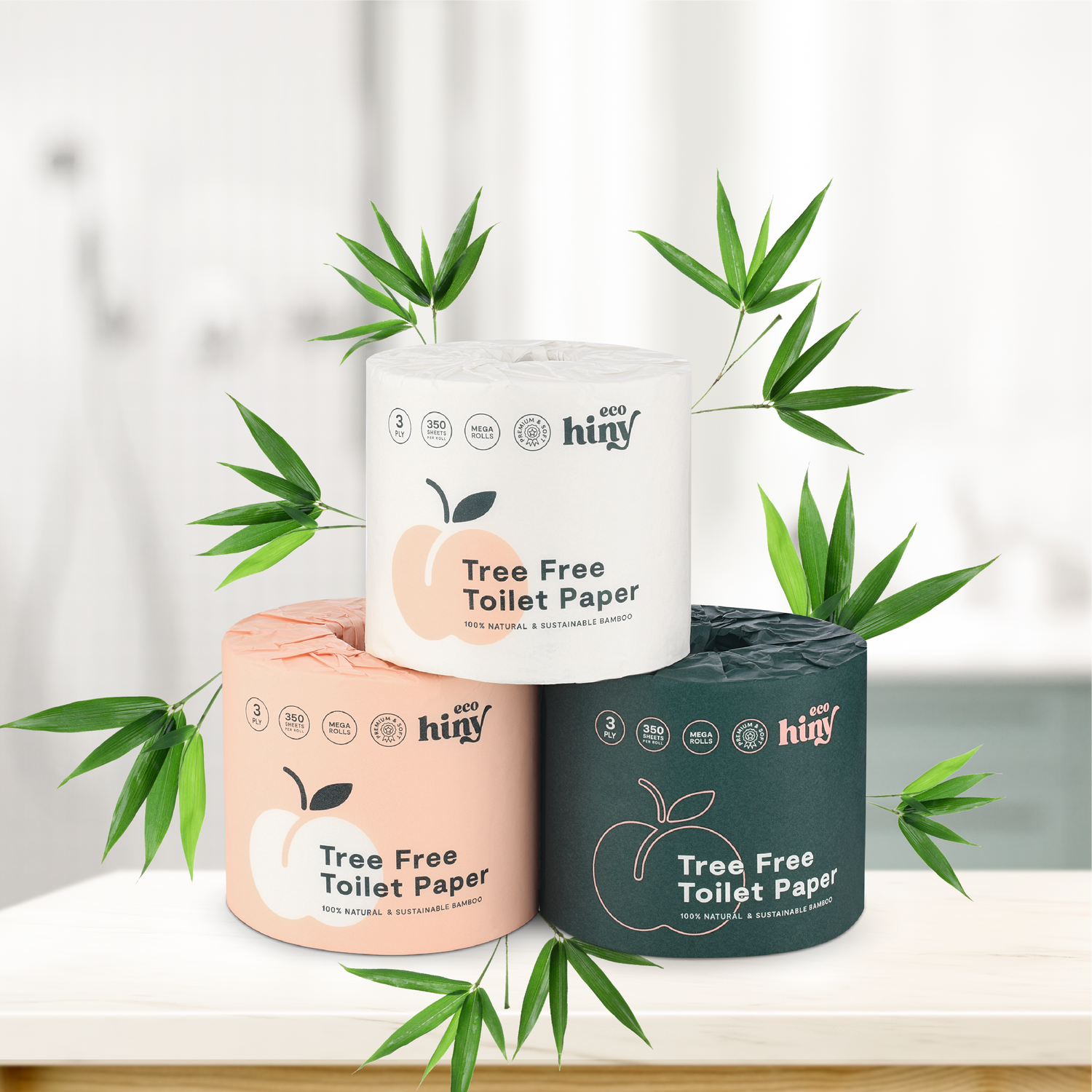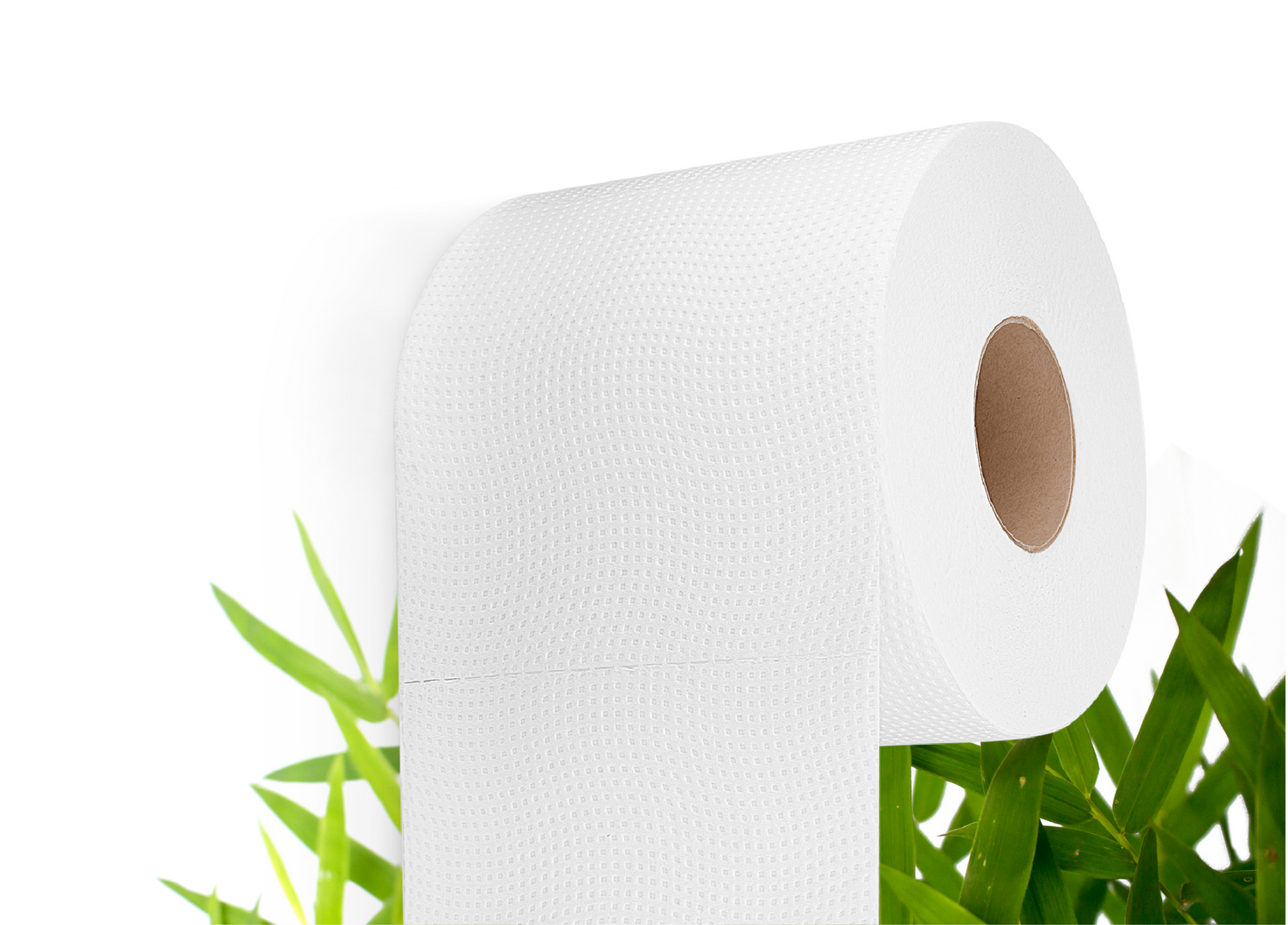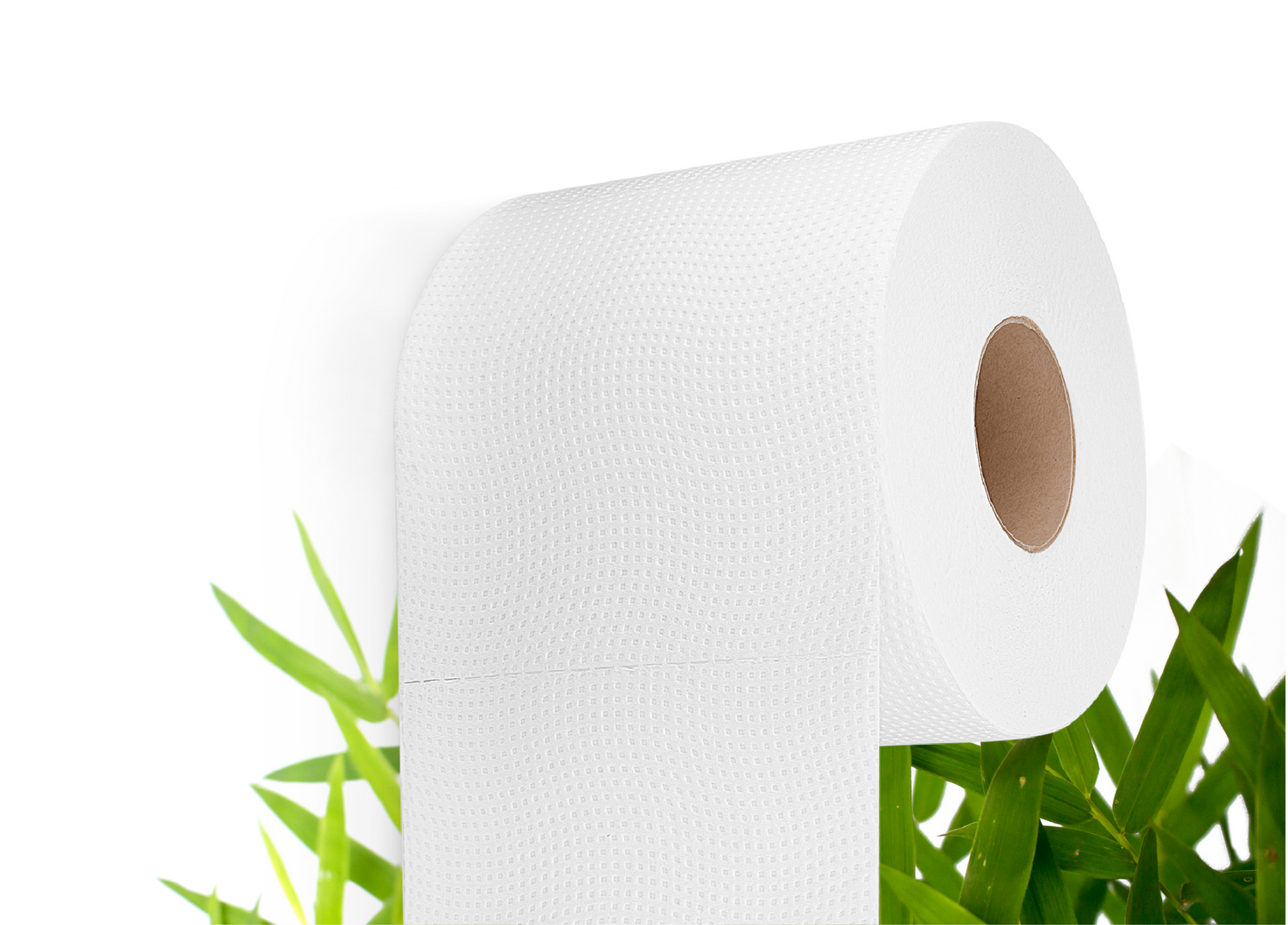 SUSTAINABILITY
Why Bamboo for the Booty Just Works
Bamboo is a miracle crop.
No joke.
It reaches maturity exponentially faster than a tree.
If you're counting that's 3 years for bamboo as opposed to 20-30 for a tree!
And that's without herbicides, pesticides, or chemical fertilizers.
Plus bamboo is naturally hypoallergenic which makes it a perfect companion for all skin types.
As an added bonus, bamboo produces 30% more oxygen and absorbs 35% more carbon than a regular tree.
Learn More about Sustainability